What´s New at Venus
City Guide - latest additions
August 2018
New Venus
Today, we like to welcome another princess to the Venus team: Paulina, see yourself what a lovely babe she is!
New Feedback
Read Louisa´s new feedback
July 2018
New Venus
Looking for some fun? Check out our new Venus Louisa! With her the fun is guaranteed!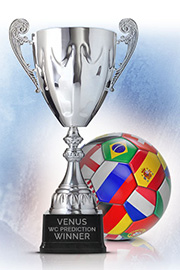 Prediction game end results
Congratulations to the 3 winners of our big Venus World Cup Prediction Game! (Winners will be contacted by e-mail)
Aston (170 pts)
ColumbusWM (146 pts)
MisterTipp (140 pts)
And many thanks to all of you who participated. We hope you had as much fun as we had.
New Feedback
Read Julia´s new feedback