High Class Escorts Hamburg
Gateway to the World
Our Elite Escorts in Hamburg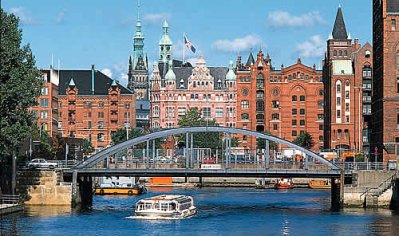 A number of you are already from Hamburg of course, or other cities in Germany, but this brief guide is aimed at those who are visiting for perhaps the first time. Hamburg is still known as "Gateway to the World," in certain circles, and although it is indeed a lofty statement, it's not one that should be taken lightly. It has actually served as a centre for trade for centuries and continues to enjoy its rank as one of the wealthiest cities in Germany.
If you are a visitor to the city then we would strongly recommend taking one of the many conventional tours of the city. It's a great way to see a lot in a short period of time, and the hop on, hop off buses and harbour cruises are a wonderful way to do this. The Hamburger Kunsthalle should be an essential part of your visit. This marvellous gallery is spread across two building, adjoined with an underground passage and houses a great collection of period portraits. It's also home to some simply breath-taking artwork from Germany's most contemporary artists. If you're still in the mood for sightseeing and culture, try the Kontorhaus district, where you will find some wonderful architecture, including the visually striking Chilehaus.
As you would expect from one of Germany's most wealthy cities, Hamburg is also home to some wonderful entertainment, restaurants, bars and hotels. We're going to recommend a number of these in our guide.
Hotels in Hamburg
Five Star Luxury
Hotel Atlantic Kempinski Hamburg
An der Alster 72-79
20099 Hamburg
Germany

Phone: +49 40 288 80
Email: hotel.atlantic@kempinski.com
If you're searching for international escorts from an agency such as ours, then you're likely to want to stay in some luxury accommodation! The Atlantic Kempinski is a five star luxury hotel set in the heart of the city, perfect for business and pleasure. If it's pleasure you're seeking, then this hotel is certainly the one for you. There is a spa that offers everything you'd expect, including massages and facials. The concierge service is above and beyond brilliant and there really doesn't seem to be anything they won't do for you.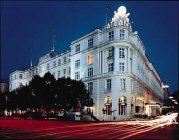 Stylish urban hotel
Sir Nikolai
Katharinenstrasse 29
Hamburg-Altstadt
20457 Hamburg
Germany

Phone: +49 40 299 966 60
Located between Altstadt and HafenCity on Nikolaifleet, one of Hamburg's oldest canals, Sir Nikolai is artisanal charm at a sophisticated, new standard.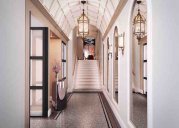 Great views and great service
The Park Hyatt Hamburg
Bugenhagenstraße 8
20095 Hamburg
Germany

Phone: +49 40 333 212 34
Email: hamburg.park@hyatt.com
Near Alster Lake, and with views over Mönckebergstraße shopping promenade, The Park Hyatt is living up to its world renowned name here in Hamburg and offers you all the luxury services you would associate with a hotel of this standard. Apples Restaurant and Bar is a wonderful place to relax in the evening with that someone special, or perhaps one of the lovely young international escorts you see on our website. The suites are gorgeous. Very large in design, with marble bathrooms and rainfall showers etc. In fact, all the rooms are excellently decorated in warm, yet neutral colours that make you feel very comfortable indeed. The Park Hyatt comes very highly recommended!
Restaurants in Hamburg
Perfect cuisine!
Haerlin
Neuer Jungfernstieg 9
20354 Hamburg
Germany

Phone: +49 40 349 433 10
Email: gastronomie.hvj@fairmont.com
Michelin awarded cuisine in one of the most wonderfully comfortable and vibrant restaurants in the city. It'll cost you a bit to dine here, and you'll have to book in advance, but let us tell you that it's more than worth it. Some of the views over Alster Lake are really marvellous, and especially romantic at night when you're with a very special young lady. The six course menu at around 170 Euros is a really good choice, and we strongly urge you to sample something they suggest from the expansive wine list. You are in for a real treat at Haerlin!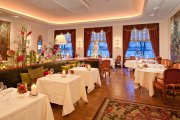 The new hotspot
IZAKAYA Asian kitchen & bar
Katharinenstrasse 29
Hamburg-Altstadt
20457 Hamburg
Germany

Phone: +49 40 299 966 60
This new culinary hotspot is welcoming you since summer 2017 at the Sir Nikolai hotel Hamburg. Izakaya is one of the most famous dining spots in Amsterdam and now also located in the heart of Hamburg. The menu features a variety of exquisite sushi as well as meat and fish, prepared on a traditional Robata-grill or in a Hibachi-fire bowl. A hughe variety of unconventional drinks are served at the bar.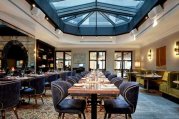 Vibrant city restaurant
Petit Délice & Petit Traiteur
Große Bleichen 21
20354 Hamburg
Germany

Phone: +49 40 343 470
Email: info@petit-delice-hamburg.de
A lovely, quaint little restaurant, right in the heart of the bustling city centre. It's very relaxed here, but very stylish. A lovely mixture of clientele creates a great atmosphere where you can sit in comfort and enjoy the marvellous menus. It's an a la carte affair at Petit Délice and the menus are inspired. You can get even more "hands on" with the cuisine too if you like, with Petit Délice's fun bistro cooking experiences. Great fun if you're travelling with companions or meeting up with friends in Hamburg.