Office Team
Our office hours are 11am to 6pm, Monday through Friday, when we are available for you.
Please find our phone number and e-mail addresses on our Contact page.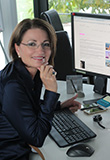 Astrid
Founder and general manager

German, English, French
Mon to Fr 12:00 to 18:00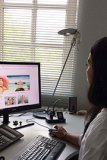 Dina
Booking and organisation
Office manager

German, English
Mon to Fri 11:00 to 17:00 pm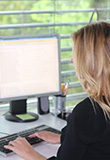 Sabine
Office help
Administration
Tuesdays 11:00 to 15:00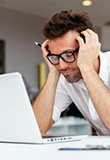 Lutz
Digital media designer
Web and social media
Homeoffice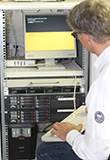 Detlef
IT-Manager
Network and system administration

We are looking for a new assistant in our office
-You speak and write at least 2 languages, German and English. Another foreign language would be an advantage
-You are familiar with the usual computer programmes such as Microsoft Office package / Outlook, etc.?
-You like to organise and are good at it
-You have an affinity for social media?