Partners
Venus & Aphrodite
Was it coincidence, strategy or destiny?
It is since the 4th century B.C. that the Roman "Goddess of Love" – Venus – as well as the Greek "Goddess of Beauty" – Aphrodite – are mentioned in one go and are admired and worshiped in equal measure and equal manner.
Therefore, it seemed like predestination that VenusEscorts™ and Aphrodite International would also cooperate in a friendship.
The reason behind it is very simple: By means of the respective other agency we wish to offer you a further option, a backup capacity, in particular in the event of a shortage. Both agencies will complement each other and serve you, our clients, with our high standard and philosophy and with our perfect service which you are used to and we are looking forward to a fruitful cooperation.
Astrid and Peter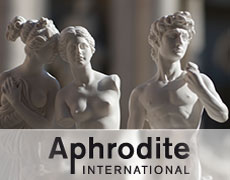 Venus Dates
Venus Dates is our portal for independent escorts worldwide. If ever you don't find what you are looking for within our agency, have a look at VenusDates, maybe you get happy there. Good luck.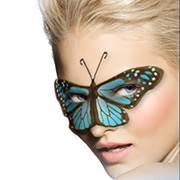 Captain 69™
Captain 69™ Escorts reviews was established in 1998 and is respected by both escorts and clients for its impartiality and the reliability of its information. The Captain 69™ database is one of the largest and most comprehensive on the internet containing the details of thousands of escorts and agencies from around the world.

More Friends & Partners