High Class Escorts Stuttgart
Escort Service in Stuttgart means absolute highest-class escort service! In the hometown of Mercedes-Benz and Porsche people expect nothing less than the best. And Venus Escorts represents the best in escort service.
Our Elite Escorts in Stuttgart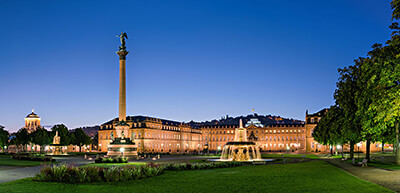 High-class escort service in Stuttgart by Agency Venus Escorts.
Events & Fairs in Stuttgart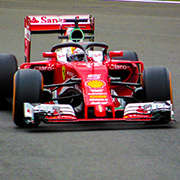 F1 is returning to famous Hockenheimring!
20. - 22. July 2018
Germany welcomes all motorsport fans from around the world! Our Escorts also like fast cars and adrenaline! For your visit at the Hockenheim race in germany we recommend beautiful escorts in Heidelberg, Stuttgart, Mannheim, Frankfurt or any other city.
Formel 1 - Großer Preis von Deutschland!
Hockenheim-Ring GmbH
Am Motodrom
D - 68766 Hockenheim
Hotels in Stuttgart
Steigenberger Graf Zeppelin
Arnulf-Klett-Platz 7
D - 70173 Stuttgart
Fon: +49 (0)711 - 20 48 0
The Steigenberger Hotel Graf Zeppelin in Stuttgart is located directly opposite the listed railway station. Pure luxury is what you can offer your Venus Escort Lady here. Whether at the hotel's spa, the gourmet restaurant Olivo or in one of the excellent suites.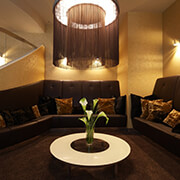 Restaurants in Stuttgart
Olivo
im Steigenberger Hotel Graf Zeppelin
Arnulf-Klett-Platz 7
D - 70173 Stuttgart
Fon: +49 (0)711 - 20 48 277
When it comes to seduction and romance, one thinks inevitably of France. And the French cuisine is pure seduction and pleasure.
Take your desired escort in Stuttgart to the noble restaurant Olivo to start an erotic evening that appeals to all senses.
Exquisitely prepared, modernly interpreted French dishes and the view of the main station give an exciting mixture, which should not be missed.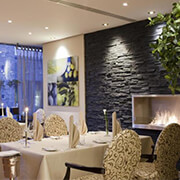 Speisemeisterei
Schloss Hohenheim
D - 70599 Stuttgart
Fon: +49 (0)711 - 34 21 79 79
Impressively beautiful baroque ambience and modern, creative German cuisine, make this star restaurant by TV chef Frank Oehler and Markus Eberhardinger the perfect setting for a romantic evening with one of our escort ladies.
Situated in the Hohenheim Castle, dinner at this restaurant will melt your companion's heart.