High Class Escorts Prague
Capital of the Czech Republic
Our Elite Escorts in Prague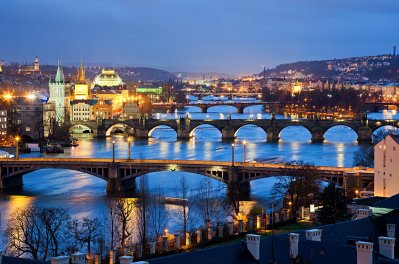 Prague is known for its fascinating attractions and stunning architecture and has become a tourist hot spot over the last years.
The atmosphere of the Charles Bridge is at different times of the day vastly different. Tourists can try crossing the span early in the morning for a foggy and wondrous view of the Vltava River.
For those people who like the the experience of an active marketplace instead can come in the afternoon, when vendors offer an array of trinkets such as painting of Prague's cityscape.
The grandeur of Mozart's Don Giovanni once debuted at the Estates Theatre, and the performance was conducted my Mozart himself. There are large amounts of historical significance at this venue, where tourists can learn about its past, plus attend modern dance and music shows.
Meals in the Czech Republic are usually meat-centered, with an emphasis on ingredients such as pig and fowl. According to Frommer's, for a good, authentic dish in Prague, tourists may want to try the roast duck and red cabbage at Mlynec, which also has a terrace with views overlooking the river.