Escort London
London - The Royal Metropolis
Ladies! If you want to apply as a VIP escort in London, we are looking forward to you.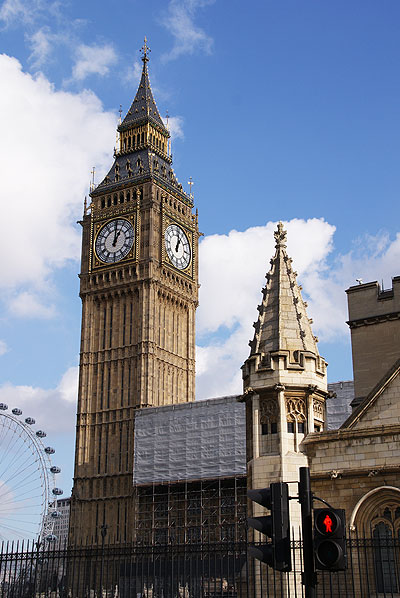 From Buckingham Palace to the London Eye
In the megacity London you will encounter people from all corners of the world who are living, working or on a sightseeing tour in the City of London and its 33 boroughs. Among the many tourist attractions to visit in the British capital on the Thames River are the Trafalgar Square with Nelson's Column, Downing Street No. 10, the office and residence of the British Prime Minister and the Tower, where the British Crown Jewels are stored. This fortress also gave its name to the Tower Bridge. Big Ben strikes in the belfry which belongs to the Palace of Westminster. Buckingham Palace is the official residence of the British Queen. Each day in summer at 11.30 a.m. (every second day in winter) the changing of the guard takes place. A must for many visitors to London is a flight on the observation wheel the London Eye. From the futuristic glass capsule the view stretches as far as Windsor castle on a clear day. The churches in London are just as grand as the palaces, the most famous one being St Paul's Cathedral and Westminster Abbey where the funeral service for Princess Diana was held. Two of the most popular museums are the British Museum with over 6 million exhibits and Madame Tussauds Wax Museum. A city that you definitely should not explore alone. Therefore, how about an international escort from our Venus Agency?
Shopping Streets
Fashion victims from across the world join forces in London for extensive shopping trips and enjoy the fact that the shopping areas are clearly divided: Kings Road offers a huge selection of fashion shops, the designers shops and galleries can be found in the Old and New Bond Street while the department stores are located on Oxford Street and Regent Street. The most famous consumption temple is Harrods on Brompton Road in Knightsbridge.
Relax in a park
If you are exploring London you will need to take a break every now and then. Luckily the Royal Parks have been open to the public since the 19th century. The best known parks are Hyde Park, the "green lung" of London as well as Speaker's Corner, Regent's Park and the very centrally located Green Park and St. James's Park.
London by Night
When evening approaches the London West End with its many theatres turns into one large stage. The Royal Ballet appears in the Royal Opera House in Covent Garden. The open-air Globe Theatre performs Shakespeare from May to September, with concerts taking place in the Royal Albert Hall. Soho is the best place for night owls. For those wanting to eat in stylish surroundings beforehand, then the Canteen is your best bet. The building itself was designed by star architect Norman Foster and houses what is considered one of the best restaurants in the city.
Events & Fairs in London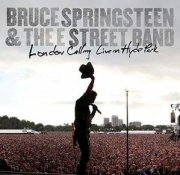 Bruce Springsteen Concert London
06. July 2023
The American rock legend par excellence is back on a major world tour in 2023. The old master of gritty guitar sound, who was born in New Jersey, is more in demand than ever. For more than 45 years now, he has thrilled his fans from all over the world and united generations in the process. The concert will take place in the legendary Hyde Park, and is guaranteed to make London's city center shake. So if you do not yet know with which of our escort models you would like to share these goosebump moments, feel free to write to us an email.
Bruce Springsteen Tour 2023
Hyde Park
Park Lane
W2 2UH London
UK - United Kingdom
Hotels in London
Restaurants in London
Exclusive Italian cuisine
Daphnes Restaurant
112 Draycott Avenue
London SW3 3AE
United Kingdom
Fon: +44 207 58 94 257

Daphne's Restaurant is a renowned restaurant in the affluent Chelsea neighborhood of London. The restaurant offers a mix of Mediterranean-inspired cuisine with an emphasis on Italian flavors.
The menu at Daphne's Restaurant offers an impressive array of dishes, from homemade pastas and fresh seafood to grilled meats and vegetarian options. Standout dishes include the seared sea bass, lobster spaghetti and beef carpaccio. A top Italian just waiting to be visited by you and an escort lady from our Venus Agency.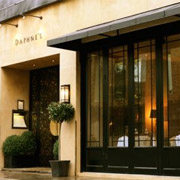 Exclusive japanese cuisine
Nozomi Restaurant
14-15 Beauchamp Place
Knightsbridge, London SW3 1NQ
United Kingdom
Fon: +44 207 83 81 500

Nozomi is an upscale Japanese restaurant in the heart of London. The restaurant offers an exquisite selection of Japanese cuisine, including sushi, sashimi and other traditional dishes. A truly ideal place for a first date with an escort lady from our Venus agency.
The menu at Nozomi Restaurant offers a range of dishes, from classic sushi rolls to inventive fusion dishes. Standout dishes include Wagyu beef tartare, black miso cod, and king crab tempura. Vegetarian and vegan options are also available.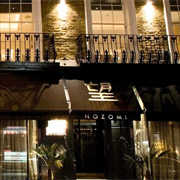 Italian gourmet cuisine
Zafferano
15 17 Lowndes St
London SW1X 9EY
United Kingdom
Fon: +44 20 - 72 35 58 00
Zafferano Restaurant is an, since 1995, upscale Italian restaurant in the affluent Belgravia district of London. The restaurant offers a mix of traditional and modern Italian cuisine, with an emphasis on seasonal ingredients and fresh produce.
The interior of Zafferano Restaurant is elegant and refined, with warm lighting, tasteful decor and comfortable seating. The atmosphere is perfect for a romantic dinner for two or a special occasion. The only thing missing is a sophisticated escort lady from our Venus Agency. Just send us an email for this purpose.