High Class Escorts Johannesburg
Johannesburg - City of Gold - Also known as Jozi, Jo'burg, eGoli, and Joeys
Our Elite Escorts in Johannesburg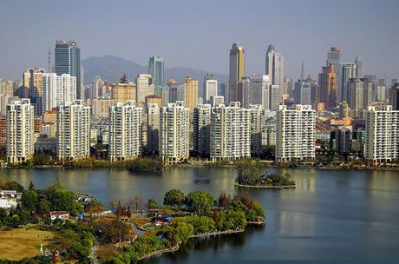 Johannesburg - City of Gold - Also known as Jozi, Jo'burg, eGoli, and Joeys
As you are already aware, our Venus escorts travel internationally, and we even have girls available in South Africa, so we thought it prudent to share city guides for some of the largest cities in the country. Johannesburg is a busy, built-up city and there are many ways to entertain yourself both in and out of town.The number of quality bars and restaurants to entertain yourself, friends and family is incalculable in a brief article like this, but we have made a few recommendations.
Sometimes you just want to escape the commercial and industrial realities of a city, no matter where you are in the world.South Africa offers a wonderful contrast in realities in the form of safari.If you're remotely interested in Africa's wildlife, Ekala Eco Tours and Felleng Day Tours are just two of many highly recommended tour operators in Johannesburg that offer a welcome retreat from the hustle and bustle of modernity.
If it's more of a cultural influence that you're interested in then you might like the Everard Read Gallery that displays some of the finest contemporary South African art today. Along with the gallery's stock exhibits, they have regular guest exhibitions from new and existing artists. If you are a cultured gentleman with truly discerning taste, then you will also appreciate the fact that you can purchase artwork.
Economy and wealth
Johannesburg is the largest city in South Africa and is the capital of Gauteng, the wealthiest region in the country.This is in no small part due to an increasingly more important economy that relies on several different central districts providing a massive influx of industry and commerce; Johannesburg is often referred to as Africa's "economic powerhouse".Indeed, the skyline of Johannesburg is unlike any other in Africa and is home to some outstanding feats of architecture, including those belonging to massive companies like: IBM, First National Bank and Willis Group to mention only a few.
Hotels in Johannesburg
Johannesburg in style!
The Intercontinental Johannesburg Sandton Towers
5th St,
Sandton,
Johannesburg 2146
South Africa
The Intercontinental have an excellent reputation for service and quality and Sandton Towers is no different. In fact it's arguably much nicer here, simply because of the wonderful climate; and not to mention the wonderful escorts we could have visit you! Of course Sandton is right in the middle of the financial district in Johannesburg which makes it the perfect location for all you international business travellers. You can choose to dine African or Portuguese and the food is of the best quality; just what you would expect from a luxury brand hotel like this. For those who like golfing you will also be very pleased to hear The Intercontinental is located close to several of South Africa's best courses.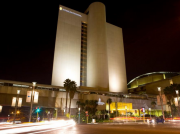 Boutique Hotel for the very discerning!
The Michelangelo Hotel
135 West Street
Sandton
Johannesburg 2196
South Africa
Tel: +27 11 282 7000
We are very aware that our best clients enjoy luxury, which is the main reason we decided to recommend The Michelangelo. This hotel exudes luxury and extravagance. They personally guarantee each visitor a pleasant stay, or even just a visit to attend a conference or have a business lunch meeting. Along with all the excellent services that can be expected without the need to mention here, The Michelangelo also offers leisure activities, including: horseback riding, polo, squash courts and tennis.