Escort Dubai
You can find many beautiful and exclusive Escorts in Dubai
Ladies! If you want to apply as a VIP escort in Dubai, we are looking forward to you.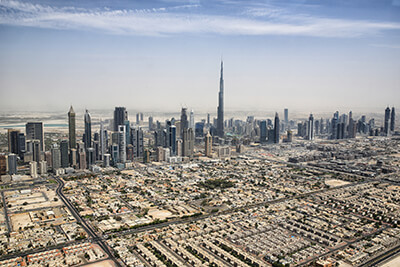 Dubai is the capital and of the Emirate of Dubai and is located on the Persian Gulf in the United Arab Emirates. The city is known for modern architecture, luxury and a vibrant nightlife. The Burj Khalifa, a skyscraper 830 meters high, dominates the skyline consisting of skyscrapers. The emirate is one of the hottest areas on earth and yet one of the most attractive vacation destinations in the world. It is mainly due to the approximately 60 kilometers of coastline with exclusive hotels and numerous attractions. Dubai is your perfect place to escape the winter in Europe for a few days, ideally accompanied by one of our high class escorts or you can also book a local escort in Dubai.
Events & Fairs in Dubai
Hotels in Dubai
FIVE Palm Jumeirah Dubai
No. 1 Palm
Dubai
United Arab Emirates
Fon: +971 4 455 9988
The FIVE Palm Jumeirah is probably one of the hottest addresses in the desert state of Dubai. The glamorous lifestyle hotel was opened in 2017 on Palm No. 1. It is located with a unique view of the Dubai Marina, directly on the Persian Gulf. Known for its noble design, culinary variety and exclusive parties, this luxury hotel of the extra class, really leaves no wishes unfulfilled! For wishes that the FIVE Palm Jumeirah cannot fulfill, just send us an email. Our Venus Escorts Team will be happy to assist you in matters of companion service.
Restaurants in Dubai
Discover the Chic Coastal Vibes of Dubai's Hottest Beach Restaurant
Nammos
Four Seasons Resort
Jumeirah 2
VAE 00000 Dubai
Fon: +971 43401002


Nammos is a popular restaurant in the heart of the luxurious resort area of Dubai, United Arab Emirates. It is located on the shores of the Persian Gulf and offers breathtaking views of the sea and the city skyline. The restaurant specializes in Mediterranean cuisine, with an emphasis on fresh seafood and grilled meats.
Nammos Dubai is not only a restaurant, but also a beach club and lounge. It has a private beach area with sun loungers, cabanas and umbrellas where guests can relax and enjoy the breathtaking view. The restaurant also hosts regular live music events and DJs, creating a lively and fun atmosphere. So not only can you dine exquisitely with your escort lady, you can also spend the day relaxing on a daybed or lounger.