High Class Escorts Budapest
The Beautiful Hungarian Capital
Our Elite Escorts in Budapest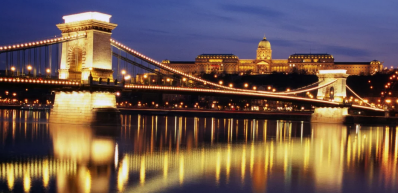 Here we are, the capital of Hungary, and an increasingly popular tourist destination. Budapest really does have everything you could ask for, whether you're visiting for business or pleasure. The cityscape views throughout the city really are wonderful, and you can't fail to appreciate Szechenyi Bridge and Castle Hill at night when they're lit up in all their glory. The beauty of Budapest extends to quite literally everything from the people to their very way of life. One thing that never fails to impress is the architecture. Budapest has some of the most stunning buildings in the world. The Great Synagogue, the statues in Memento Park, and of course The Royal Palace are awe inspiring.
The Royal Palace is a real eye opener. The former palace is a surprisingly stubborn piece of architecture, considering it's been burnt down on so many occasions over the centuries. Now of course it's home to the National Széchenyi Library, and two museums; The National Gallery is particularly impressive and spread over four floors.
Entertainment is in abundance in Budapest, and along with the restaurants we recommend in our guide, you might like to try out the plethora of wine bars, and also the "ruin bars and "garden clubs" that seem so very popular in the nice weather and often feature live music. DiVino Borbár appears to be one of Budapest's most popular wine bars and you'll find a delightful mixture of locals and tourists, and a wonderful, if not sometimes very busy, atmosphere. Budapest is a truly magical city and if you've never been, we strongly urge you to do so.
Hotels in Budapest
Grand Budapest Hotel Experience
Corinthia Hotel Budapest
Erzsebet krt 43-49
HU - 1073 Budapest
Fon: +36 1 479 40 00
Fax: +36 1 479 43 33
This beautiful example of neo-classical architecture is a privilege to stay in, no matter how long you're in Budapest. There really isn't a more luxurious base from which to explore the abundance of art, architecture, luxury shopping and stimulating nightlife the city has to offer. Obviously The Corinthia has an excellent name globally, and this "Grand Budapest Hotel" doesn't disappoint. Whilst you will indeed be taken back to the luxury atmosphere of the 1930s, you will be very pleased to also enjoy all the facilities of the modern age. We really do recommend a visit to the Royal Spa during your stay, it's one of the best in the city, and the waters are said to be healing. Dining at The Corinthia is as you would expect – nothing short of excellent. Chef Peter Bolyki has some marvellous creations for your to taste, all created from the finest, freshest, locally sourced ingredients. The bar, the restaurant, the spa and all the facilities at The Corinthia are highly recommended.
Five Star Luxury
Four Seasons - Gresham Palace
Széchenyi István tér 5
HU - 1051 Budapest
Fon: +36 1 268 60 00
Put together from the remnants of the old Gresham Palace, The Four Seasons have created something of remarkable beauty. Extensive work on the original mosaics and other features, like the iron gates has been carried out to great effect. The hotel and their service certainly lives up to the Four Seasons name. The concierge services and all the services provided by the multilingual staff are deserving of five star quality. There's a wonderful spa that offers massages other treatments on the fifth floor, and the hotel's fitness suite is very well equipped indeed. If you haven't the time to go out into the city for dinner, you will find that the hotel restaurant and bar are very good and should have anything you need and more. A truly relaxing experience in a very centrally located luxury hotel.
Restaurants in Budapest
Award winning cuisine
Costes Restaurant
Ráday u. 4
HU - 1092 Budapest
Fon: +36 1 219 06 96
Chefs Miguel Rocha Vieira and Francois Rodolphe have done a marvellous job with Costes in Budapest. Costes in Budapest was the first in Hungary to receive credit in the "Main Cities of Europe" Michelin Guide. Despite the fabulous standards in fine food, there is no dress code at Costes, yet it retains an elegantly informal atmosphere. It's certainly where you will find clientele of taste in Budapest. We recommend you book as early as you can because this restaurant is very popular indeed. Perfect for a romantic dinner for two.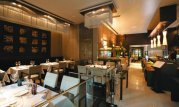 The best Japanese cuisine in Budapest
Nobu
Erzsébet tér 7-8,
1051
Budapest
Hungary

Tel: +36 1 429 4242
Email: reservation@noburestaurant.hu
Nobu is now a global restaurant chain that manages to maintain a reputation above and beyond so many others. Their restaurant in Budapest does not disappoint. It's elegant, atmospheric, perfectly located and ideal for a romantic dinner for two. Nobu is popular not only for its Japanese cuisine, which is out of this world, it also offers private dining facilities for large groups so you can enjoy this amazing experience with friends. Previous guests have included Robert de Niro, Lady Gaga and Brad Pitt and Angelina Jolie. It really is a very stylish place, and you never know who you might bump into!