Escort Barcelona
Exploring the Wonders of Barcelona: A Vibrant City of Culture, Cuisine, and Creativity
Ladies! If you want to apply as a VIP escort in Barcelona, we are looking forward to you.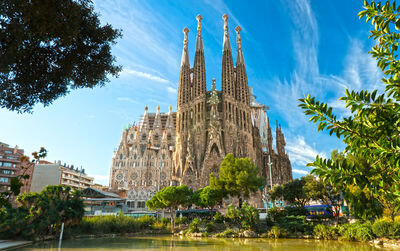 Barcelona is a vibrant city located on the northeastern coast of Spain. It is the capital of the Catalonia region and one of the most popular tourist destinations in Europe. Barcelona is known for its stunning architecture, rich history, vibrant culture, delicious food, and beautiful beaches. An ideal place for a weekend trip with a beautiful escort model.
Some of the top tourist attractions in Barcelona include:
La Sagrada Familia: This stunning basilica, designed by renowned architect Antoni Gaudí, is one of the most famous landmarks in Barcelona.
Park Güell: Another masterpiece by Gaudí, Park Güell is a must-see destination for visitors to Barcelona. The park features colorful mosaics, whimsical sculptures, and stunning views of the city.
Gothic Quarter: The Gothic Quarter is the oldest part of Barcelona, and it is full of historic buildings, narrow streets, and charming squares.
La Rambla: This bustling pedestrian street is lined with shops, restaurants, and street performers. It is a popular spot for tourists and locals alike.
Casa Batlló: This unique building, also designed by Gaudí, is known for its colorful façade and surreal design.
Montserrat: This stunning mountain range is located just outside of Barcelona, and it is home to a famous Benedictine monastery.
Barceloneta Beach: Barcelona is known for its beautiful beaches, and Barceloneta is one of the most popular. The beach is lined with restaurants and bars, and it offers stunning views of the Mediterranean Sea.
Overall, Barcelona is a city that has something for everyone. Whether you're interested in history, art, food, or beaches, Barcelona is sure to delight, especially if you enjoy it with the company of your Escort Service.
Hotels in Barcelona
Ritz Carlton
Hotel Arts Barcelona
Carrer de la Marina, 19-21
08005 Barcelona
Spain
Fon: +34 932 21 10 00
Iconic design, culinary experiences in the two-star restaurant, a rooftop spa and two outdoor pools overlooking the expanse of the Mediterranean. The 5-star Hotel Arts Barcelona truly leaves nothing to be desired. The tower of blue glass extends with 44 floors over the metropolis of Catalonia. The exclusive rooms and suites thus also promise a unique view of the sea and the city. The perfect accommodation for you and your Venus Escort Model.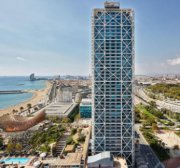 Restaurants in Barcelona
Two stars Michelin restaurant
Moments - Mandarin Oriental Hotel
Pg. de Gràcia, 38, 40
08007 Barcelona
Spain
Fon: +34 931 51 87 81
Moments is a two Michelin star restaurant located in the heart of Barcelona, Spain. The restaurant is the brainchild of renowned chefs Carme Ruscalleda and her son Raül Balam. With its innovative cuisine, impeccable service and breathtaking views of the city, Moments is considered one of the best restaurants in Barcelona.
The Moments menu reflects the chefs' commitment to using fresh, seasonal ingredients to create dishes that are not only delicious, but visually stunning. The restaurant offers a tasting menu with a variety of courses, each with its own flavor and presentation. The menu changes regularly to reflect the changing seasons and the availability of the freshest ingredients. A dining experience best shared with a high class escort lady from our Venus Agency....